What's Happening at SHMS...

View Archives
December 7, 2022
Spelling Bee - DATE CHANGE
Change of date - The Spelling Bee will be held on Friday, December 9th @ 8:30 AM in the HS Commons. The original date was Thursday, December 8th, but things needed to be adjusted due to the back to back 3 hour delays. Community members are welcome to attend. Best of luck to our participants: 8th grade - Tate B, Mara B, Jack F, Zach H, Peter J, Michael K, Drew L, Kira M, Michael R, and Ben W, 7th grade - Drew B, Jayna K, Grant L, Tiffany L, Breonna M, Landon S, Harrison S, Brennan S, Stella S, and Austin Z, 6th grade - Tori B, Daniel F, Ben H, Daniel K, Shaylee L, Tony M, Nora S, Kenley W, Katie W, and Braden W, 5th grade - Collin H, Gabe H, Braxton H, Evan K, Ross L, Charlie M, Wade N, Halle S, Macy U, and Vince V.
December 7, 2022
JH Girls Basketball vs Coldwater
Congratulations to the 7th and 8th grade girls on picking up wins vs Coldwater last night. The 7th grade girls won 23-19 and move to 4-0 on the season. The 8th grade girls won 32-14 and move to 2-3 on the season. The girls will be back in action on Saturday, December 10th vs Ft. Loramie at home in the High School Gym. The 7th grade game will start at 9:00 AM with the 8th grade immediately following. Good luck girls!
December 6, 2022
Worms....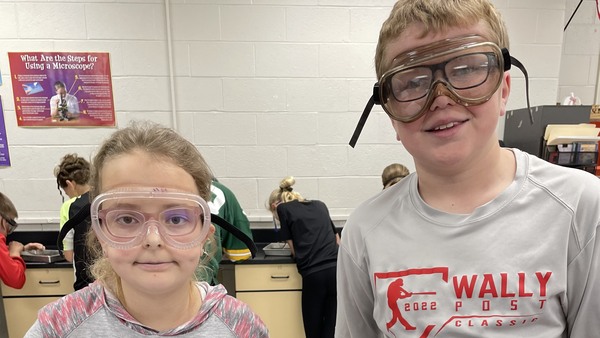 Frogs on Friday, Worms on Monday....